Wire Mesh Series
Metal Wire Series
Wire Mesh Machine

Barbed Wire
Materials: High quality low carbon steel wire, (galvanized, plastic coated, plastic sprayed)PVC wire, wire the colors of blue, green and yellow, etc.
Weaving and characteristics: Twist and weaving, Firm and beautiful.
Using: Used as barrier for lawn, railways, expressways, etc.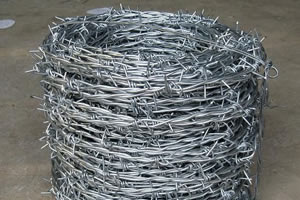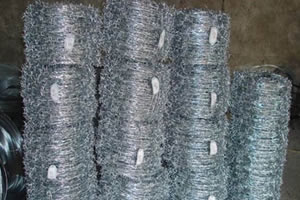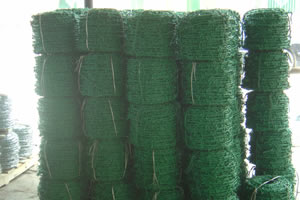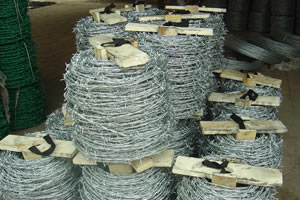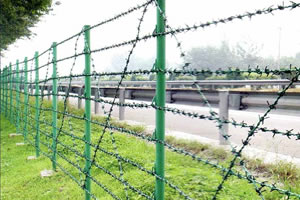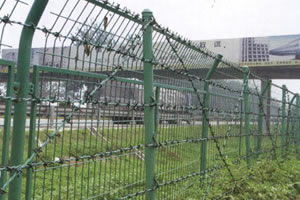 Barbed Wire Specification
Type
Wire Gauge (SWG)
Barb Distance (cm)
Barb Length (cm)

Electro Galvanized Barbed Wire; Hot-dip zinc plating barbed wire

10# x 12#
7.5-15
1.5-3
12# x 12#
12# x 14#
14# x 14#
14# x 16#
16# x 16#
16# x 18#
PVC coated barbed wire; PE barbed wire
before coating
after coating
7.5-15
1.5-3
1.0mm-3.5mm
1.4mm-4.0mm
BWG11#-20#
BWG8#-17#
SWG11#-20#
SWG8#-17#
PVC PE coating thickness: 0.4mm-0.6mm; different colors or length are available at customers request.